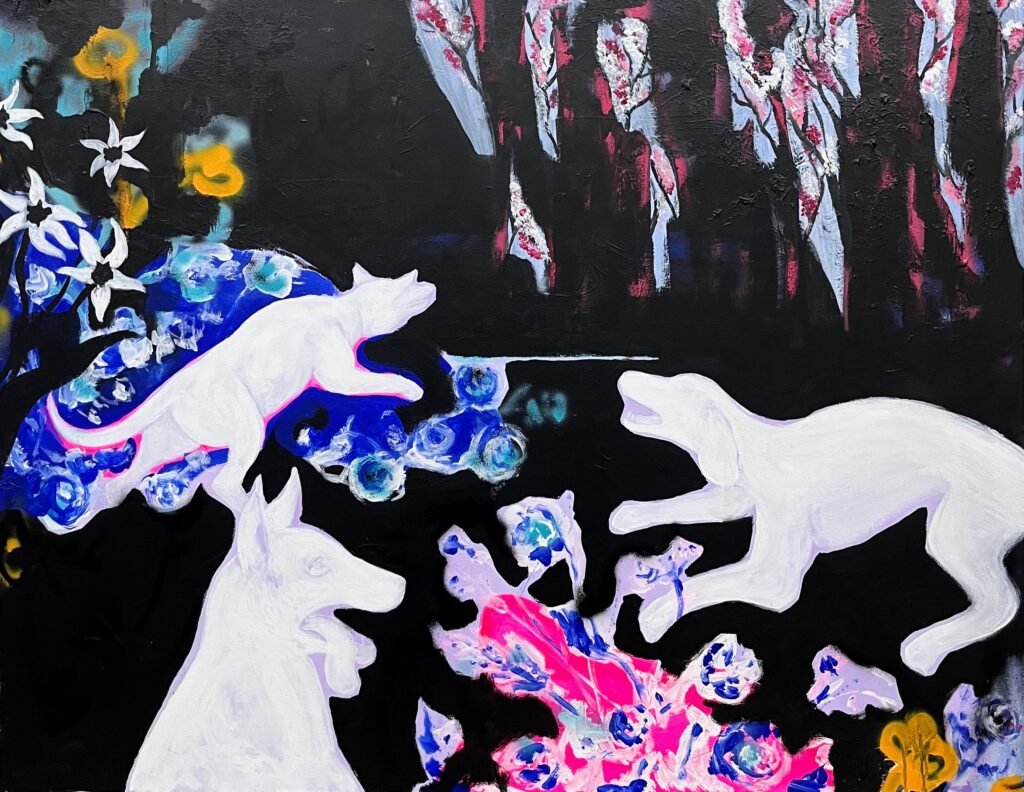 Gianluca Lattuada is an Italian contemporary artist based in Madrid, Spain. He had exhibitions in Italy, Spain, UK, Mexico and his works have been published in international art books and magazines.

In Lattuada's work, each painting narrates a story in the sense of the word 'fable,' shaping a world that is rich and fantastical, steeped in symbols. Throughout the centuries, fables and myths have served as vessels to tell stories about realities and mysteries beyond our understanding. Each fable, with its distinctive aesthetic, provides an entertaining experience while also conveying a metaphor or meaning for everyday life.

The goal is to transform the canvas into a stage where fables come to life, blending technical mastery with conceptual depth and creating a visual dialogue that embraces both tradition and the contemporary. In other words, drawing inspiration from the past and addressing the challenges of the present, the aim is to express stories through unique visual languages, resulting in a range of approaches spanning reflections on human intimacy, social critique, stylistic experimentation, and conceptual exploration. 

His unique language and search sets him apart from other artists of his generation, thus he is able to "illuminate the present in an innovative way with the energy, forms, and meanings of the past." (Pontormo, monograph, p.128, "Tra genio e follia" series, La Repubblica, 2023).